Ian & Grahame's On-line Book Store In
Association With
Below you will find a list of Books that we think you will find both interesting and useful, and should help you learn more about the wonderful World of Bottle Collecting.
By clicking on the book covers or the titles you will be taken from our site direct to the page on Amazon that features the book. From there you can read the customers reviews, a description of the book and the current price. Dont forget to hit the BACK button on your browser to get back to Ian and Grahame's Bottle Page.

Kovels' Price Guide.
Current prices of more than 12,000 old and modern bottles make this the most comprehensive book of its kind. The 11th edition of Ralph and Terry Kovel's widely respected best-seller is bigger and better, with more information and all new prices. More than 80 categories of bottles, including figurals, bitters, flasks, ink, beer, milk, soda, perfume, medicine, Avon, Jim Beam, Ezra Brooks, and others. Here you'll also find: Clubs and publications for bottle collectors. Auction houses, bottle museums, and
company archives. Company histories. A picture dictionary of bottle shapes--a new feature this year.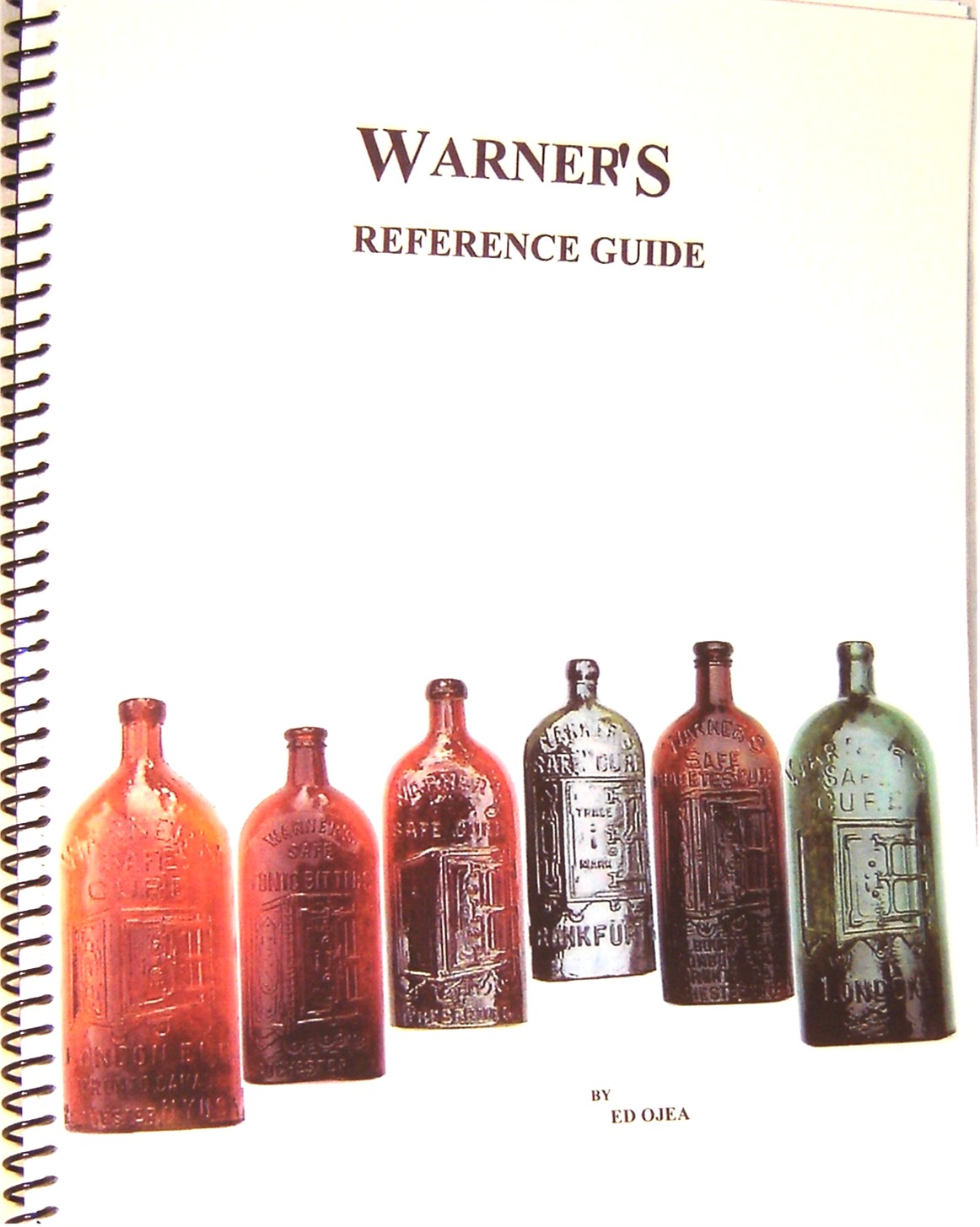 The Warners Reference Book. ALL NEW UPDATED INFORMATION, AND LARGER COLOR PHOTOS . SPIRAL BOUND, LAMINATED COVER, AND ACID FREE PAPER. PRICE GUIDE INCLUDEDWritten by Warners experts, Ed Ojea & Jack Stechers. It is available direct from the author ED OJEA 1192 SAN SEBASTIAN CT. GROVER BEACH, CA 93433-3256 USA. By PayPal,Bank Check or Money Order, priced $25 INCLUDING POSTAGE IN THE US, AND $30 INCLUDING AIRMAIL OUTSIDE OF THE US. Email the author from here.
One Thousand Fruit Jars. By Schroeder. Paperback, 74 pages. Published October 1969.
Cornish Ware. By Paul Atterbury. Paperback, 40 pages. Published January 1997. Visit Amazon to read customer review.
Cornish Kitchen Ware. By Alison J. Smith. Hardcover, published 1996.
Corkscrews of the Eighteenth Century, Artistry in Iron and Steel. By Bertrand B. Giulian. Hardcover, 236 pages. Published August 1994
Corkscrews. By Maurizio Fantoni and Paolo de Sanctis. Paperback, 141 pages. Published March 1998.
If you don't like the Books we have listed and want to find something you do like, or want to find a specific book, use the search facility below. Just type in the Title, Author or Subject and see what it brings!